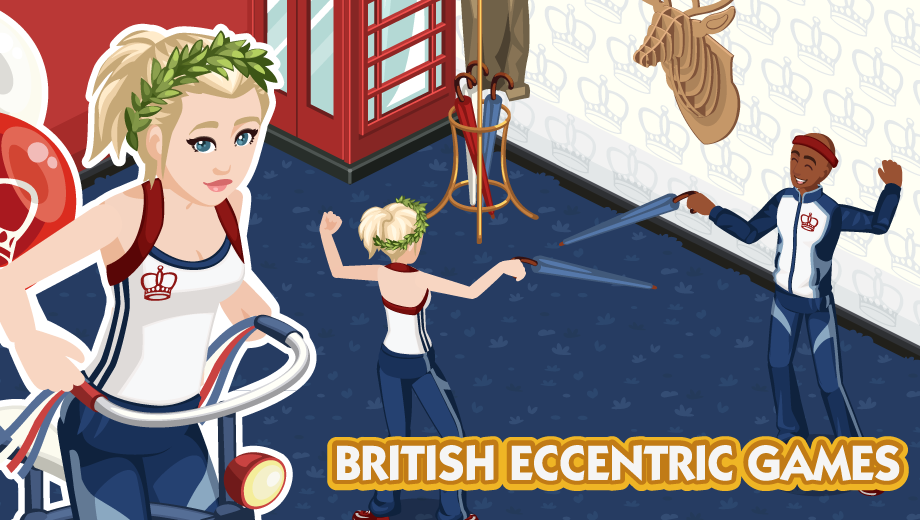 Official Post:
Hello Everyone!
The British Eccentric Games have begun and Littlehaven's buzzing with excitement! Hordes of Sims have come from around the world to witness the Games in all its glory. Even the Queen's here to open the event! But alas! The Queen has lost her Royal Marbles! This week we're joining Bella on a mission to nab the rotten Sim who stole them! The word on the street is that the culprit is taking part in the Eccentric Games; we'll need to enrol ourselves in the Games and work through the list of contestants to catch the naughty Sim and retrieve the Queen's Royal Marbles! Ready? Get Set! Go!
Let the Games Begin! (New Location, Collection Quests & Rewards)
Want to get a head start on this week's quest?
Click here
for the full step by step guide for this week's quest!
Brand New Items & Projects
Get the Prestige Glass Harmonica Table and bump up your music skill! Not only does it look pretty grand, skill items earn you simoleons when you practice on them, too! Sure, some would confuse it for a buffet table, but those Sims don't know what real music is about, now do they! Music not your cup of tea? Well then try out the Percival Penny Farthing! This driving skill item will have Sims checking it out - when was the last time you saw one of these babies on the streets of Littlehaven?! Driving not for you? Get your hands on the Coates' Umbrella Stand! With this item you can upgrade your athletic skill in what is the funniest and quirkiest way ever – Umbrella fencing! Go ahead and show them the moves of a true umbrella fencing master!
That's it for this week's update! Hope you have a quirky and good time!
The Sims Social Team